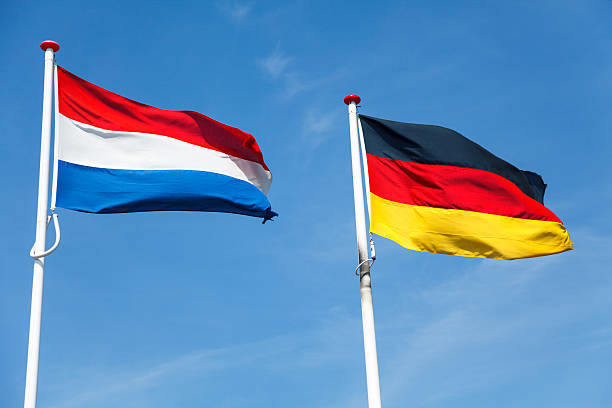 Background
In line with the EU Green Deal's ambitions, 'climate and resource frontrunners' need to develop by 2030 the first commercial applications of breakthrough technologies in key industrial sectors.
The trilateral region of North Rhine-Westphalia (Germany), Flanders (Belgium) and the Netherlands is home to one of the world's most powerful industrial clusters, making it an outstanding candidate to develop new climate-neutral technologies for the energy-intensive industry.
Both in Germany and the Netherlands, the innovation and economic landscape strongly supports the development of climate-friendly technologies. A crucial scientific and technological area for the energy transition and the electrification of industry is the field of ElectroChemical Conversion & Materials, ECCM. Both Germany and the Netherlands are natural partners in this field.
Germany has a strong knowledge base in ECCM and is eager to become a global leader in H2 technologies. The Kopernikus projects are an inspiring example of Germany's concerted efforts to bring ECCM know-how and technology to the next level. In the Netherlands, the ECCM Advisory Committee advises the Dutch government on the transition to a CO2-neutral industry based on intermittent and sustainable energy generation, storage and conversion. Several national programmes are running under the aegis of this committee.
In 2019, the German and Dutch governments signed a Joint Declaration of Intent to underline the cooperation in the field of the energy transition, including research and innovation, by means of bilateral or multilateral research projects.
This was the starting point to shape a workshop between the two countries, with the purpose to explore future collaborations in the field of ECCM.
EU priority areas include clean hydrogen; fuel cells and alternative fuels; energy storage and
carbon capture, storage and utilisation. Therefore, bilateral collaboration on these topics will facilitate strong engagement in the Green Deal.
Exploring a DE – NL collaboration
In October 2020 an exploratory workshop will take place between technology experts, senior scientists and government representatives of the two countries.
The goal of the workshop is to identify the scope of a bilateral cooperation, first by presenting ongoing DE and NL initiatives across the whole TRL-spectrum and -from there- identifying potential topics for a fruitful collaboration. During this workshop, a bilateral fund will be announced to support preparatory actions towards the bilateral programming.
The conclusions of this workshop will be published in a bilateral DE – NL agenda in the field of ECCM (or a BE – DE – NL agenda, if Belgium experts participate as well, to be able to apply the agenda also to the trilateral strategy).
The bilateral collaboration could for instance be a joint call for proposals, with an estimated budget of 10 M€ (requiring a 5 M€ contribution from both national governments), addressing both long-term topics (resulting in moon-shot projects) and short-term topics, directly accelerating the energy transition (technical and non-technical challenges).