Prof Paulien Herder, Professor of Energy Systems, Delft University of Technology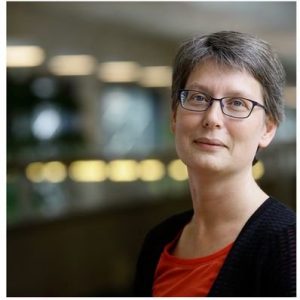 Prof.dr.ir. Paulien M. Herder is full professor in energy systems and department head of the Chemical Engineering department of the Faculty of Applied Sciences at the Delft University of Technology. She studies the design and management of energy and industrial systems and more specifically she is interested in energy systems integration and decarbonisation of the industry. In this research, engineering sciences as well as social and behavioural sciences play an important role. She has published about systems engineering, socio-technical energy systems design under uncertainty, about energy markets and regulation and about smart grids. She carries various academic responsibilities in her academic and societal networks. Paulien currently co-leads the e-Refinery institute at TU Delft, which is a university institute for research and education into electrochemical conversion and storage, involving the faculties of Applied Sciences, Mechanical Engineering, Electrical Engineering, Aerospace Engineering, and Technology, Policy & Management.
She is member of the TopTeam Energy, as Captain of Science, where she is responsible for connecting knowledge institutes to the innovation process to accelerate the energy transition. More specifically, she is responsible for the Human Capital Agenda, and the digitalization in energy programme, and she is the linking pin to the ECCM committee. She is board member of the Dutch national science foundation's domain for Applied and Engineering Sciences (NWO-TTW). In 2017, she was awarded the TU Delft Leermeesterprijs (Professor of Excellence Award) for excellence in research and teaching.