Prof. Dr. Thomas Thiemann, Siemens Energy, Germany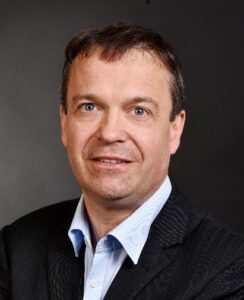 Prof. Dr. Thomas Thiemann studied mechanical engineering & energy technologies at the Ruhr-University of Bochum, Germany. After his PhD in compressor aerodynamics he worked for five years at an industrial research institute (BFI GmbH) as project lead for international iron- and steelmaking R&D projects. Special focus was the optimization of industrial iron and steelmaking processes by laboratory investigations, 3D simulations and measurements at the operating plant.
He joined Siemens in 2001 and worked in various steam turbine management positions, thereof 10 years heading the global Siemens steam turbine R&D organization.
As a special task he was heading an energy transition technology team and worked closely with customers and partners on decarbonization concepts for industrial assets. Solutions based on climate neutral Hydrogen played a key role in these investigations.
In April 2020 he became the Senior Vice President for Energy Transition Technologies. In this role, he helps to shape the Siemens Energy decarbonization portfolio according to the future needs.
Prof. Dr. Thomas Thiemann is also active in a variety of external duties: He is president of the European association of turbine OEM's (EUTurbines), member of the board of VDMA power systems, holds a lecture series at the university of Bochum and is also engaged in international conferences and doctoral committees.