Ton Peijnenburg enters ECCM advisory committee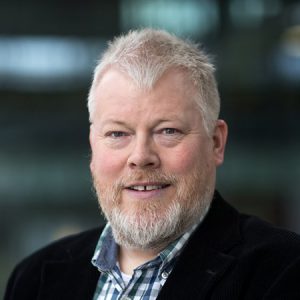 Ton Peijnenburg works at VDL Enabling Technologies Group, where he is Manager Systems Engineering. He is also a research fellow at the High Tech Systems Center (HTSC) at TU Eindhoven, which designs new concepts and prototypes for hightech equipment. "The committee is very pleased that Ton Peijnenburg will join the committee", says committee chairman Richard van de Sanden. "With Ton, the input from the hightech manufacturing industry in the committee will be further strengthened".
The Advisory Committee for Electrochemical Conversion & Materials (ECCM) advises the government, at the invitation of the top sectors HTSM, Energy and Chemistry, which is needed to make the transition to a CO2-neutral industry based on intermittent sustainable energy generation, storage and conversion. Within the committee there was a vacancy because Peter Bouman moved to the Japanese company Toray Industries. For the system integration of hydrogen, the upscaling of electrolysis and the integration of electrochemistry in industrial processes, there is a major challenge for the hightech industry. That is why the vacancy has been filled in this direction.
Ton Peijnenburg studied electrical engineering at Eindhoven University of Technology (TU / e, Netherlands) where he obtained his MSc in 1992. He then started working as a development engineer at Philips' Center for Industrial Technology (Eindhoven). From 2002 to 2007 he was system manager of mechatronics at Philips Electronics North America. From 2008 to 2010 he was R & D manager for the Phenom Scanning Electron Microscopes at FEI. In 2010 he became manager of Advanced Developments at VDL Enabling Technologies (Eindhoven), where he is currently Manager Systems Engineering. In 2015 Ton Peijnenburg was appointed research fellow at the High Tech Systems Center of the TU/e.